The 8th Hakeem Academy Annual Competition (HAAC): Showcasing Innovation and Excellence in Healthcare Technology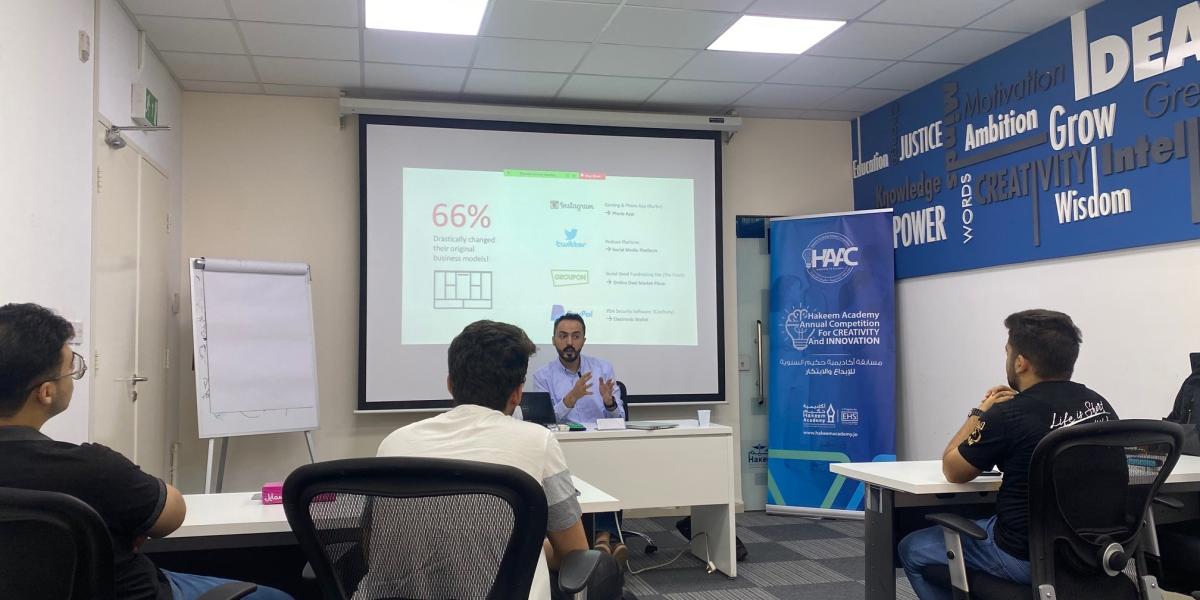 28/08/2023
The excitement is palpable as the highly anticipated Hakeem Academy Annual Competition (HAAC) is set to take place by the end of the month at Orange Jordan Innovation Hub in Amman, Jordan. Bringing together bright young minds across the country, this event promises to be a showcase of groundbreaking, innovative ideas and solutions in the field of healthcare technology.
Organized by Hakeem Academy, the educational arm of Electronic Health Solutions (EHS), the (HAAC) Competition serves as a platform for students to demonstrate their ingenuity and creativity in developing innovative solutions that have the potential to make positive impact in the healthcare sector. Participants have been working hard, dedicating countless hours to refining their projects and testing their prototypes in support of HAAC sponsor Orange Jordan and Ahli Bank to ensure its readiness for the judging panel at the final event.
During the upcoming event participants will present a diverse array of projects that reflect the students' deep understanding of healthcare needs and their commitment to finding impactful tech solutions which will be evaluated by experts from various industries to determine the winners of this year round.                                                            
Image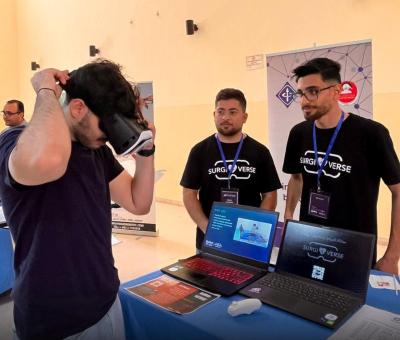 The event will also provide an invaluable opportunity for participants to connect with like-minded peers, mentors, and industry professionals. These connections often lead to continued collaboration and the further development of their ideas.
"We are thrilled to witness the culmination of months of hard work and dedication from these talented students," said Hamza El Jaafreh, Senior Education and knowledge Specialist at Hakeem Academy - EHS. "Their innovative projects and fresh perspectives are a testament to the incredible potential of the next generation of healthcare technology leaders."
The Hakeem Academy Annual Competition is not only a celebration of innovation but also a testament to the power of collaboration and forward-thinking. As the event approaches, anticipation grows for the unveiling of groundbreaking solutions that could shape the future of healthcare.